A NATURAL TOUCH BY NATURE
NECTAR REFINING FACIAL MASK
Nectar Refining Facial Mask is an all-natural mask that encourages healthy, clear skin. This mask is formulated with a unique blend of clays and plants extract to deliver a powerful exfoliation while supporting the skin's own natural ability to balance oil secretion and absorb excess oils. The result: revitalized dull, congested, and oily complexions by purifying and refining your skin complexion. Helps reduce excess oil production on the skin's surface, so you're left with clear and glowing skin.
Apply once a week, on a clean skin. Allow the mask to rest for 10-15 minutes. After the mask is completely dry, rinse with warm water in gentle circles.

Step 1: Cleans the skin

Step 2: Apply the mask and wait for 10-15 minutes

Step 3: Rinse off the mask with warm water

Step 4: Follow with face the Cream
THE POWER OF NATURE
PROVIDES US WITH AN ABUNDANCE OF BEAUTY
Gentle Exfoliation
Gentle exfoliation helps to remove dead skin cells that can accumulate on the surface of the skin, which can lead to clogged pores and a dull complexion. Regulate oil production and prevent acne breakouts.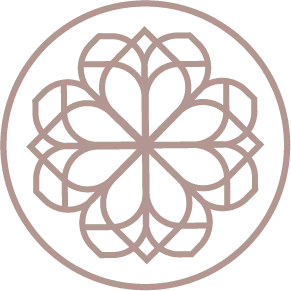 Reduce Blemishes
Improve the overall tone of the skin, reducing the appearance of redness and inflammation associated with blemishes caused by acne.
Tighten Open Pores
Minimize the appearance of open pores by removing excess oil and dead skin cells that can contribute to enlarged pores. Also improve the texture of the skin around open pores, making it appear smoother and more even.

Honey and cinnamon both have antibacterial properties that can help fight the bacteria that cause acne. And help reduce redness and inflammation in the skin.

We meticulously select each ingredient based on their purity and effectiveness, ensuring that they are harvested at the optimal time to extract the highest concentration of nutrients. By combining time-honored practices with innovative technologies, we harness the potency of nature in each bottle.