Rejuvenating Body Polisher is formulated with natural essential oils and Natural Sea Salt. Known for skin benefit, Willow Bark Extract, Sweet Almond Oil, Grape Seed Oil, Wheat Germ Oil, and Coconut Oil. This Body Polisher is designed with a natural base that exfoliates and rejuvenates the whole body while giving your skin moisture and nourishment that results in a silky feeling.
Wet your body with warm water and apply the Body Polisher to your body in gentle circles. Rinse with warm water. Avoid contact with the eyes. Apply 1-2 times a week.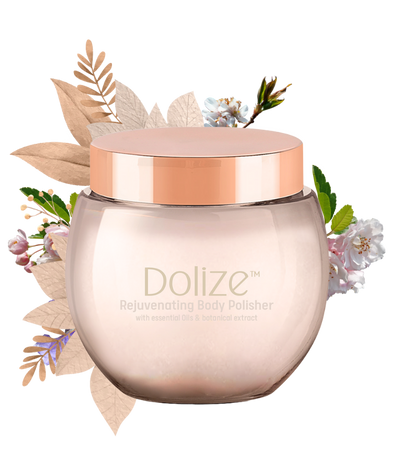 NATURAL SEA SALT
Help remove dead skin cells, dirt, and impurities from the skin. This can help improve skin texture and give the skin a healthy glow. Absorb excess oil from the skin, which can clog pores and cause breakouts.
GRAPE SEED OIL
Excellent moisturizer for all skin types. It gets easily absorbed into the skin and does not leave a greasy residue. Help improve skin elasticity, making it look firmer and smoother. Improve its texture.

SWEET ALMOND OIL
One of the key benefits of sweet almond oil is its ability to moisturize the skin. The oil is rich in fatty acids, including oleic and linoleic acids, which can help to hydrate and soothe dry, irritated skin. It is easily absorbed by the skin, so it doesn't leave a heavy or greasy feeling behind.
TAMANU OIL
Tamanu oil is a natural oil derived from the nuts of the Tamanu tree, native to Polynesia and Southeast Asia. It is a popular ingredient in skincare products due to its numerous benefits for the skin.

Nature Power
WITH AN ABUNDANCE OF BEAUTY
Helps to remove dead skin cells and impurities, improves the absorption of other skincare products resulting in leaving the skin smoother and softer.
A combination of natural oil that moisturizes the skin, helps to hydrate the skin. This is especially beneficial for those with dry or rough skin.
By removing dead skin cells and unclogging pores, body scrubs can help to improve the overall texture of the skin that leads to smoother, more even-toned skin.