A NATURAL TOUCH BY NATURE
REVITALIZING INFUSED PEELING GEL
Revitalizing Infused Peeling Gel is a weekly treatment that helps with the removal of surface dirt and dead skin cells, eliminates impurities, oils, toxins and pollutants. The exfoliation leaves your skin smooth and softens fine lines. Enriched with Goji and Manuka honey that provide powerful antibiotic properties, revealing clear, radiant skin.

Honeysuckle Flower and Aloe extracts leave your skin perfectly hydrated, protected, and balanced, perfect for a more youthful-looking complexion.
Apply onto dry face and spread the peeling all over the facial skin Avoiding the eye area. Wait 10 seconds and start gently rubbing your skin in massage movement. Rinse off with lukewarm water. Recommended use is once a week.

Step 1: Start by cleansing your skin with a gentle cleanser and patting it dry.

Step 2: Apply a small amount of the peeling gel and massage it onto your skin for no more than 10 seconds, avoiding any areas with facial hair.

Step 3: Rinse your skin thoroughly with lukewarm water to remove the peeling gel.

Step 4: Follow up with your preferred serum and/or day or night moisturizer, gently massage the product into your skin.

Step 5: Use the peeling gel 1-2 times per week as needed to achieve the desired results.
THE POWER OF NATURE
PROVIDES US WITH AN ABUNDANCE OF BEAUTY
Gentle Exfoliation
Gentle way to exfoliate the skin without causing irritation or damage. The gel formula works by binding to dead skin cells and gently lifting them away from the surface of the skin, revealing a brighter, smoother complexion.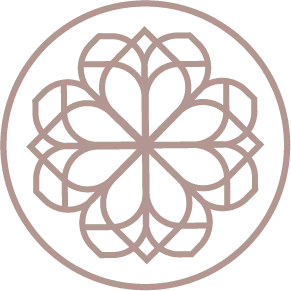 Deep Cleansing
Designed to remove not just dead skin cells but also impurities, dirt, and excess oil from the skin. This helps to unclog pores and prevent breakouts, leaving skin feeling clean and refreshed.
Improved Skin Texture
Help to improve skin texture by removing dead skin cells that can cause a dull, rough appearance. With continued use, skin can become smoother, softer, and more radiant, brighten.

Goji berry is a powerful antioxidant-rich ingredient that helps to protect the skin from environmental stressors, while Manuka Honey provides various benefits to the skin. Its antibacterial properties can help prevent infections and promote wound healing.

We meticulously select each ingredient based on their purity and effectiveness, ensuring that they are harvested at the optimal time to extract the highest concentration of nutrients. By combining time-honored practices with innovative technologies, we harness the potency of nature in each bottle.