Revitalizing Cleanser is killfully formulated with GOJI BERRY and AVOCADO OIL to effectively eliminate daily impurities, all the while maintaining optimal skin moisture levels. Its straightforward application in a single step makes it an ideal choice. This exceptional cleanser effortlessly removes makeup, delicately dissolving oils and dirt. Enriched with natural plant extracts, it not only ensures thorough cleansing but also imparts a soft and smooth touch to your skin. This water-based cleanser and moisturizer is exceptionally suited for all skin types, even the most sensitive ones—ranging from dry and normal to oily skin.
Apply the cleanser onto the skin, massage it gently over the face and neck. Remove residue with cotton pad. Use day and night as your first-step skin care treatment.
Key Ingredient
Revitalizing Cleanser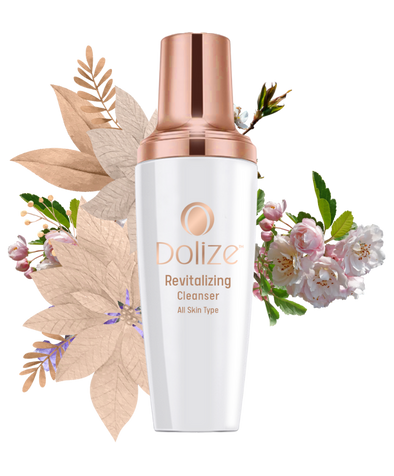 GOJI BERRY
Rich in antioxidants, vitamins, and minerals that help to reduce signs of aging, promote collagen and elastin production, reduce hyperpigmentation, and reduce oxidative stress.
AVOCADO OIL
As a natural emollient, it helps to moisturize and nourish the skin, and its high content of essential fatty acids and Vitamins A, D, and E help to keep the skin hydrated and healthy.

TAMANU OIL
Tamanu oil is a natural oil derived from the nuts of the Tamanu tree, native to Polynesia and Southeast Asia. It is a popular ingredient in skincare products due to its numerous benefits for the skin.

OLIVE OIL
A natural ingredient that offers numerous benefits for the skin. It is rich in antioxidants and healthy fats, making it a great moisturizer and anti-aging ingredient. Olive oil can also help to protect the skin from sun damage, reduce inflammation, and promote overall skin health.

Nature Power
WITH AN ABUNDANCE OF BEAUTY
Effective to remove dirt and impurities without stripping the skin of its natural oils or disrupting its moisture barrier.
Help to hydrate and nourish the skin. Help to further leave the skin softened and ready to retain moisture.
Help to soothe and calm inflamed or irritated skin. And promoting cell turnover and evening out skin tone.